4-Year-Old-Kindergarten
8 months ago
Welcome to the Lake Geneva Schools 4K Site. We look forward to welcoming your student to our program!

We are pleased to offer a top-quality, comprehensive 4K child development program to all four-year-old children within the Lake Geneva Joint #1 School District. Our half-day program, offered either in the morning or afternoon, is designed to nurture each child's social, emotional and early literacy skills. Please ask about busing options, and see our
FAQs sheet
for helpful information.
In 4-Year-Old Kindergarten Your Child Will:
Develop positive self-concepts and an eager attitude toward learning.

Develop appropriate social interactions with children and adults.

Be introduced to school readiness concepts such as alphabet letters, numbers, colors, shapes, etc.

Be introduced to activities in all curriculum areas including science, music, social studies, math, and English-language arts.



4K Program Highlights
Educational learning centers that are developmentally and academically appropriate.

Concerts and family programs

Seasonal field trips and community outings

Frequent parent contact and classroom newsletters regarding you child's progress and classroom activities

Guidance and Library activities provided by school professionals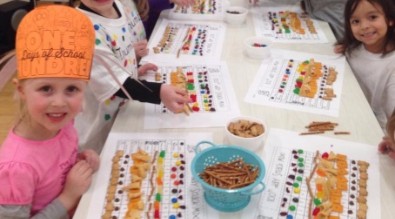 Eligibility: Your child must be 4 years old by September 1 to participate.

Registration Instructions: To register for the upcoming school year, parents may pick up registration packets at the District Administration Center, located at 208 South St., Lake Geneva. District office hours: Monday - Thursday: 7:30 a.m. - 4:30 p.m. | Friday: 7:30 a.m. - 4:00 p.m.
What You Need To Register: Please bring a certified copy of your child's birth certificate and proof of residency (property tax bill, rent receipt or utility bill) for verification. If you currently have children in the district attending Lake Geneva Schools, proof of residency is not required.
Questions? Please call 262-348-1000.

Kindergarten Registration Information
For returning students who participated in our 4K program, online registration will begin in early August. Watch our district homepage for e-registration instructions.
New to the district and need to register for kindergarten in Lake Geneva? Click here.
4K Bus Orientation Night
Welcome, 4-K families! We are very excited to have your child join us for Four-Year Old-Kindergarten.
Central-Denison Elementary School and Star Center Elementary Schools schedule a school bus orientation night prior to the start of school to answer questions, experience a bus ride, and be all ready for your new routine.
Dates and times will be provided. You may also check the online school calendar for dates and times.
Questions? Please contact your child's school.